I want a PDF copy of the Fantasy Chess® rulebook
FREE! 
This special is ongoing while the pandemic lasts.   (was $6)
Send email to shadowhex@earthlink.net (please put FC Purchase in the subject line) and I will send you a PDF copy free.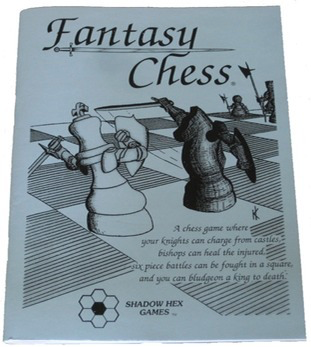 Product details
This rulebook comes with  
Expansion Set #1 Tournament Rules - "experience points"
Expansion Set #2  Four Player Game.
This rulebook is 54 pages.